When it comes to muscle, we all recognize the importance of protein ingestion. Muscle PROTEIN synthesis, after all, is the main factor behind muscle development. We usually emphasize the necessity of protein when it comes to bulking, which is when someone purposely gains weight in the hopes of gaining muscle. What we don't speak about as much is what we do with our protein if we're trying to reduce weight, especially fat. The conventional idea is to eat more protein, but this time for the purpose of conserving muscle rather than developing it.
In fact, some study says that while you're losing weight, you should eat more protein than when you're bulking. But, to emphasis its relevance even further, what if we discovered that eating more protein also helped you burn more fat?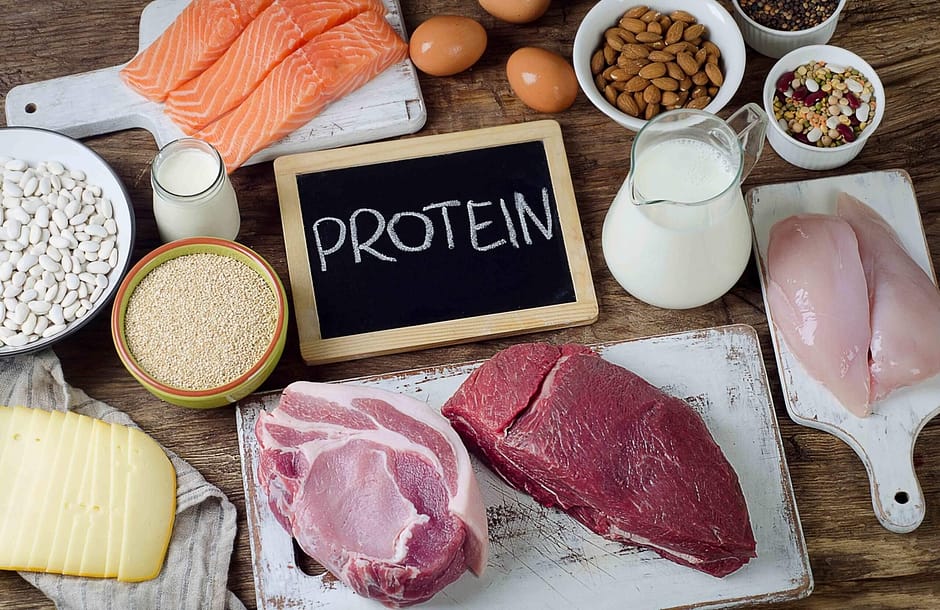 A 2016 study:
A research published in 2016 gave more information on the subject. Young males were divided into two groups of 40 overweight and recreationally active young men for this four-week study (some form of physical activity 1-2x week). Both groups followed the identical weight-loss diet and exercise program, which included resistance, aerobic, and anaerobic training on a weekly basis. The experimental protein shakes they were given three to four times a day were the sole variation between the two groups. A shake was provided to one group, which increased their daily protein consumption to 1.2 grams per kilogram of bodyweight. The other group received 2.4 times as much protein. After 4 weeks, what did they find in terms of body composition?
With a 40 percent calorie decrease, both groups dropped a considerable amount of weight, although there were no significant differences between them. The lower protein group's lean body mass stayed virtually unaltered, suggesting that 1.2 grams of protein per kg of bodyweight are sufficient for muscle preservation. We may find a significant rise in total lean mass in the 2.4-gram group. This finding emphasizes a crucial point.
Assuming that part of the lean mass acquired is a muscle, the finding suggests that if we consume enough protein, we can grow muscle and lose weight at the same time. Finally, let's consider fat mass. Given that the lower protein group lost no lean mass, all of the weight loss had to come from fat, as seen above. If the higher protein group increased lean mass while losing about the same amount of weight as the lower protein group, that just indicates they had to compensate by losing even more fat. That's precisely what we're seeing, and it's exactly what we hoped for.
Limitations:
However, there are certain restrictions. First and foremost, this is simply one research. Fortunately, there is a wealth of data that supports the need for protein diet for muscle maintenance, and this study simply adds to that body of knowledge.
Another drawback is the use of overweight and untrained participants. It's no secret that, with a good resistance training program and enough protein, untrained, overweight people may burn fat and develop muscle at the same time for a short period of time. It remains to be seen if the findings of this study extend to trained persons.
Given a trained individual's tighter-knit body composition looming closer to their genetic boundaries, my hunch is no. Having a good workout routine, on the other hand, is equally crucial for stimulating muscular growth. But, in the end, our inquiry appears to be moving in the right direction. If you want to burn more fat while losing weight, consuming more protein rather than less may help you not only maintain or grow muscle but also lose more of that unwanted fat.