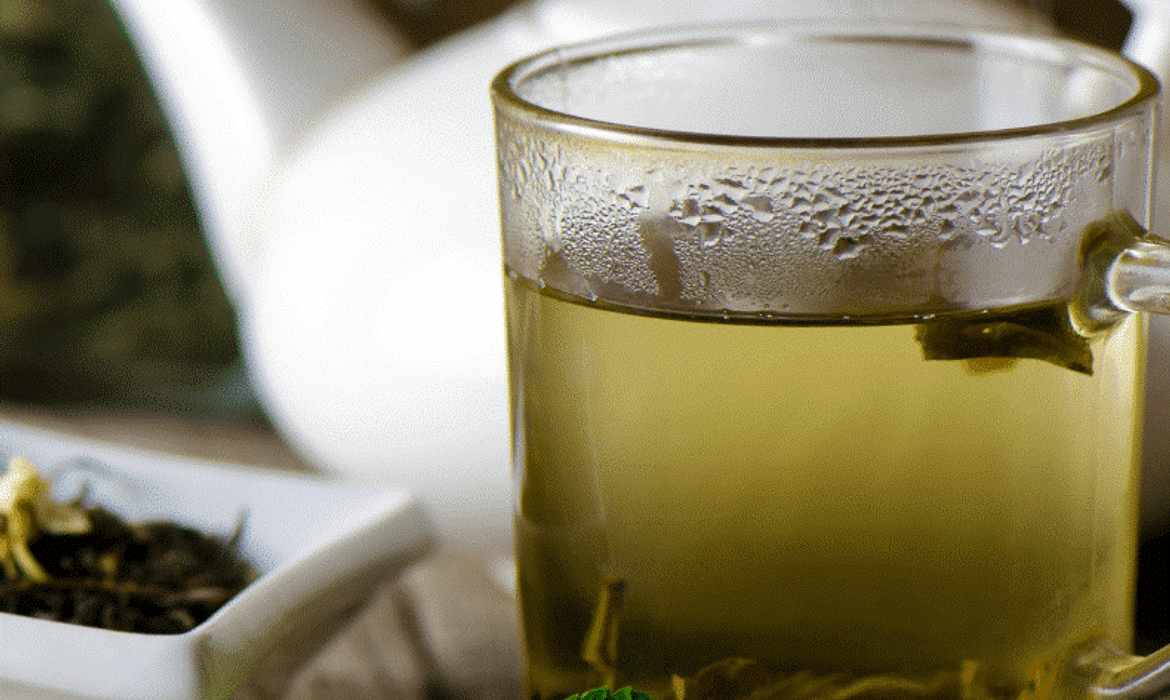 Tea, the world's second-most popular beverage after water, may be traced back to 4,000 years ago in China. Green tea is one of the earliest forms of tea, and it may be found almost anywhere in the world.
Its enormous popularity stems from the abundance of health advantages it provides. And, for the most part, these advantages are real and have been thoroughly investigated. Green tea may do incredible things for your health, from preventing cancer to simply helping you feel better.
The key actors in a green tea leaf that provide the most amount of health benefits are two chemicals. Caffeine is the first and most evident, as it is present in almost all teas. It has around 75 milligrams of caffeine per cup, which is less than 150 milligrams of coffee, the king of all caffeinated beverages, but it's still a reasonable quantity and provides a good caffeine rush if you consume two cups in the morning.
Catechins are a component of green tea that coffee lacks. Four distinct catechins make up around one-third of a green tea leaf. Epicatechin, epicatechin gallate, epi-Gallo catechin, and epigallocatechin gallate are the most significant catechins. Epigallocatechin gallate, generally known as EGCG, looks to be the most powerful of the four catechins once again. And the consequences are incredible. COMT, an enzyme that degrades catecholamines, can be inhibited by EGCG.
Catecholamines are hormones that enhance muscular contraction and release energy sources such as glucose and fatty acids into the circulation. COMT is inhibited by EGCG, which prevents it from limiting the effects of catecholamines, resulting in greater muscular contraction and higher lipolysis, or fat decomposition. And, because caffeine has been demonstrated to stimulate catecholamine synthesis, the effects of catecholamines are increased when combined with caffeine.
Caffeine and EGCG are like a tag team when it comes to combating fat. However, there is a major snag. People who have developed a resistance to the effects of caffeine have shown a significant decrease in the effects of EGCG, according to studies. So, if you've been drinking a lot of coffee for a long time and have lately switched to green tea, the benefits of greater weight reduction and exercise performance may not be available to you. That implies the more you're not acclimated to coffee, the more fat-burning and performance-enhancing effects you'll get.
Another "benefit" of EGCG is that it may prevent the body from absorbing carbs. According to some research, EGCG inhibits the actions of a glucose transporter protein called GLUT4, which means more carbohydrates are released from your rear end. Although the effects are minor, for some people, that may be sufficient.
However, you'll need to consume a lot of green tea to reap these advantages. When 400 milligrams of EGCG are eaten, the fat-burning benefits normally kick in. Green tea contains around 50 milligrams of EGCG per cup. If you do the arithmetic, you're consuming at least 8 cups of green tea every day. That may not be difficult for some, especially because green tea is mainly water and may be used as a water substitute. And, in case you're worried that tea is a diuretic, meaning it makes you pee more, studies show that urine levels are nearly the same when compared to water.
Remember that green tea is only beneficial if you are caffeine sensitive and that it is best consumed on an empty stomach. If there was ever a real superfood or super drink, green tea could be the one to beat.